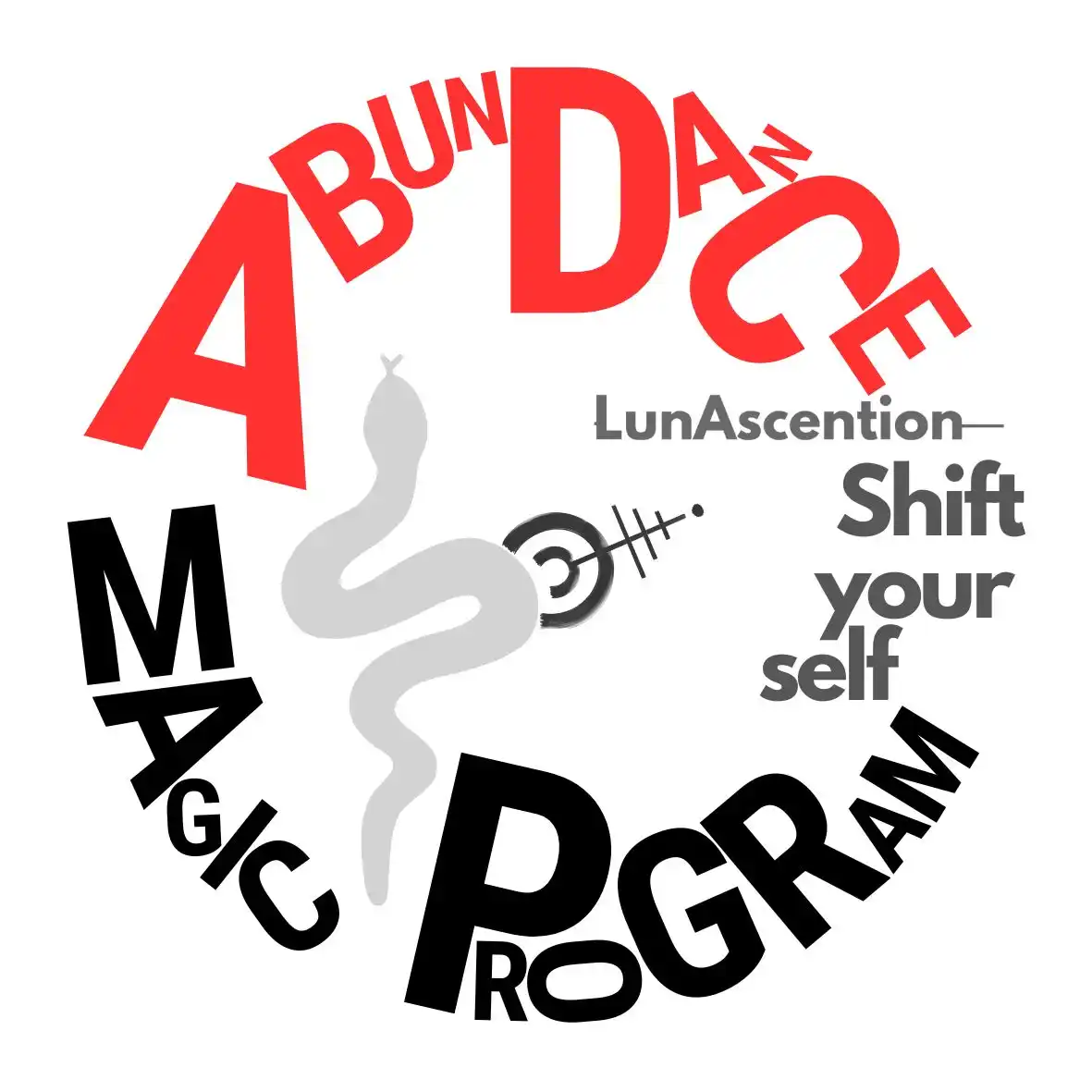 CREATE
REAL
TRANSFORMATION
THROUGH PRACTICAL
EFFECTIVE STEPS
Have fun while manigfesting your desires
Learn the keys to shifting your belief systems
Implement lasting change into your life
THIS COURSE IS 
AVAILABLE AS A DOWNLOAD
DROP US AN EMAIL TO EXPRESS YOUR INTEREST
Most of your beliefs were given to you before the age of 7 - by parents and teachers who didn't know any better.
The issue with this, is that your brain was mostly in a hypnotic state of acceptance of everything that you heard, and it all went straight to your subconscious. 
Your subconscious beliefs are the biggest force in steering the ship of your life!
The good news is that you can change this, but you need to show up, make the effort and INVEST in yourself.
When it comes to personal transformation - being stuck is a choice made through INACTION!
THE
ABUNDANCE MAGIC 
PROGRAM
OFFERS YOU THE OPPORTUNITY TO ALTER YOUR REALITY
Learn a potent form of ceremonial magic called KAGLYPH that will help you to take your vibration to the next level.
Increase the flow of abundance in your life.
Hack your brain chemistry and alter your reality.
Fine tune your visualisation abilities through a series of tasks.
Learn about astral travelling and how to do so safely.
Build your own astral temple.
Increase your personal power.
Learn about SIGILS and how to use them in magical practice.
Learn about SERVATORS (helpful spirits) and how to work with them in magical practice.
Like many others I grew up in an environment that cultivated a 'lack mentality'.
Reprogramming my own subconscious belief systems has been an essential part of:
- STEPPING INTO MY POWER
- TAPPING INTO THE STREAM OF LIMITLESSNESS
- INCREASING MY ALIGNMENT WITH SYNCHRONICITY
- GROWING MY INCOME
And it is an ongoing process that becomes more streamlined the more I tap in. That is why I love to teach this work - your presence also allows me to tap deeper into the nuances and it becomes a shared process of unlocking.
With more than 10 years of experience in psychic work and magical practice, I has created this potent and fun way to play with creation energy. Want to tap in together?
ACTION is your essential next step in letting the universe know that you are ready to be the creator!
You are the power.
You are so powerful that you can even create the illusion that you are not.
If you are searching for the mastery that allows you to manifest consciously
If you are tired of trying and are ready for being
If you know that something needs to change
If you are calling for a quantum leap in your life
Take action and make it happen: